Completely Remodeled Hotel – the Newest Best Western in Phoenix
Whether traveling for business or leisure, enjoy all the updates of Phoenix's newest renovation including a pool with heated Jacuzzi and a 24-hour gym with brand-new equipment. An outdoor gazebo with a grill provides the perfect opportunity for year-round grilling.
Our Rooms
Our rooms are designed for comfort and luxury to make your stay in North Phoenix more comfortable.  Start the day with a cup of coffee and a continental breakfast. Then at night, sink into one of our luxurious pillow-top mattresses for a good night's sleep.
Pet-Friendly Hotel in Phoenix!

We recognize the ever growing needs for dog friendly accommodations. We strive to offer our guests and their furry friends a comfortable stay and have done our best to ensure consistency at all of our pet friendly properties. Please call for details: 602-395-0900
Thrill Seekers & Families Enjoy Visiting Castles-N'-Coasters
Just across the freeway from our hotel is Phoenix's only theme park.
Castles-N'-Coasters has been entertaining families for decades and is enjoyed by many of our guests.
Enjoy free Wi-Fi throughout the hotel and a complimentary hot breakfast that includes meats, pastries, omelets, fresh fruit, and Arabica coffee.
Phoenix
Close to all the top destinations including the sports mecca and just ten minutes from downtown, guests at this Phoenix hotel have the best of the city at their doorstep. A number of top restaurants are within walking distance, too.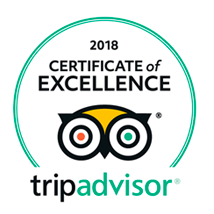 Great new property!!!
"Great new property!!! This Best Western, being only open a month was the best we have stayed in. We have a small dog, really liked the all tile flooring (tile & simulated wood). should be much easier to keep clean and less chance of fleas hiding"
Last0ne via TripAdvisor
New Best Western in Phoenix
"New Best Western in Phoenix…We had a very nice quiet room in the hotel. The property is a new one and is clean and comfortable. The front desk staff was very helpful in providing most effective ways to get to and from various ball parks in Glendale and Surprise and best routes considering traffic patterns."
rhomer23 via TripAdvisor